The people that make the planet profit.
For all end of life and damaged or defective battery we have with our worldwide network of partners and suppliers the best solution for you, with the highest possible recycling percentage.
MORE ABOUT US
Read all the News and Press Releases
Battery
Safety

Solutions

Battery Safety Solutions is a young and dynamic company and is an initiative of three parties with together more than 65 years of knowledge and experience with the collection, sorting and processing of batteries, waste processing, energy and service.

MORE ABOUT US
Reporting & Documentation
Safe transport & 24/7 service
Fire extinguisher in 3, 9 and 50 litres available

Environmentally friendly product

For all kind of materials, including Lithium (-ion) batteries.

Strong cooling effect, 70 degrees Celsius boiling point due to effective additive!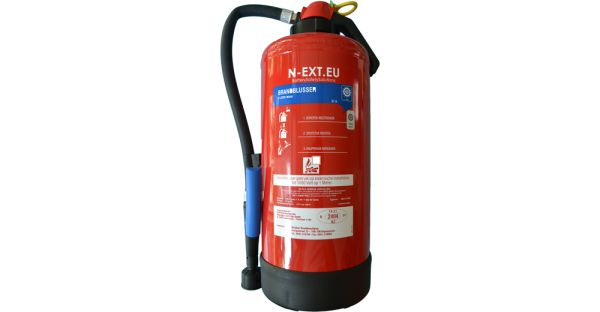 FirePro
Fire extinguishers
Aerosol automatic FirePro firefighting system

Environmentally friendly product

KIWA certification report available

Available for trucks and trailers (hard / closed body)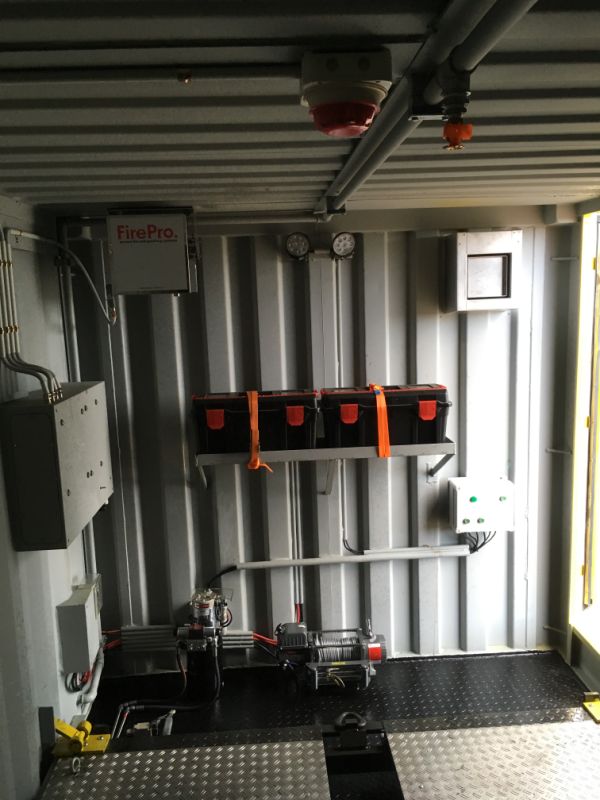 Transport containers
Packaging
20 Ft salvage container for transportation of damaged cars including EV and HEV cars

Protected with integrated automatic FirePro firefighting system

Overpressure hatch

Mechanical/ hydraulic salvage platform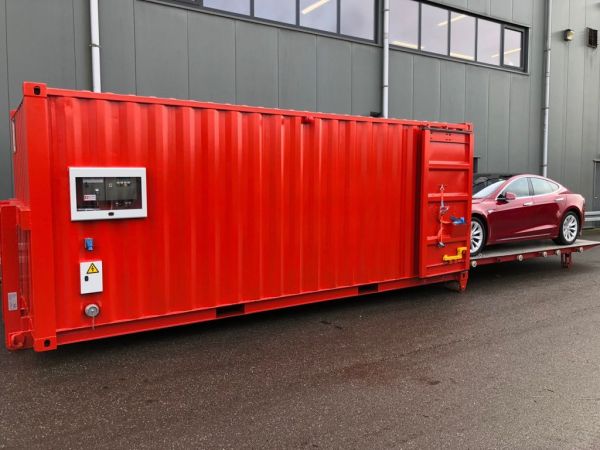 Storage containers
Packaging
Protected with integrated automatic aerosol extinguish installation

Available in 20 and 40 FT containers

Steal floor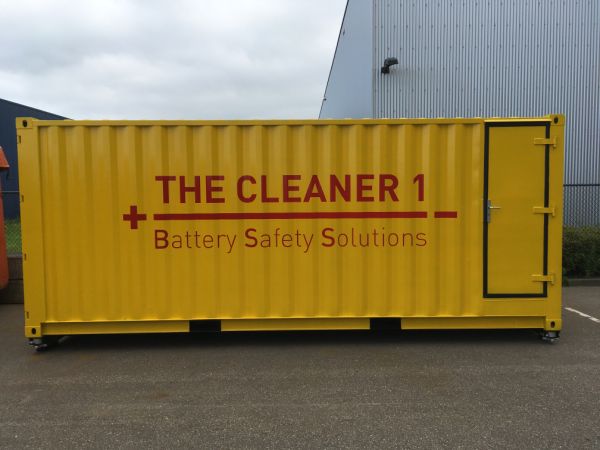 Small packaging for storage and transportation
Safetycontainer specially designed for e-bike lithiumbatteries
ADR compliance
Active cool filter